I am sure you must have faced this situation where you are sitting around a conference room, trying to figure out how to engage your leads and customers best. Then suddenly someone suggests that the best thing to do is an E-mail newsletter.
And on your bad day, you are volunteered to do it. Now, it's on your shoulder to make sure that open, and clickthrough rates don't dip.
Sounds good?
I've been in that situation before, and I was terrified. Even though e-newsletters are among the most common types of e-mails to send, they are some of the hardest things to do right.
So, let's discuss how you can create an effective e-mail newsletter and excel in the situation with perfection.
What is an E-mail Newsletter?
In simple words, A newsletter is an e-mail that offers readers and fans who subscribe a list of your most exciting content, announcement, and promotions. It can help keep audiences in the know and also gaining traffic.
Let's discuss the ten things to keep in mind before making an E-mail Newsletter.
1. Evaluate whether or not you need an e-mail newsletter.
The first step for you is to evaluate whether you need an e-mail newsletter or not. Every business has different requirements and goals. I know it can be a kind of hard step pushing back on your boss about a project you've been handed, but if an e-mail newsletter isn't suitable for your marketing, you shouldn't waste your time working on one.
The best way to figure out, first to do some research in your industry. Then you will get to know are there any successful e-mail newsletters that people like to subscribe to? The next step would be to analyze your resources and ask yourself if your budget, time, and internal support are enough to make you successful?
If your answer is yes, you are good to go, and you can create an e-mail newsletter for your business.
2. Figure out what kind of newsletter you want to send.
We hope, now you have got an idea whether you need an e-mail newsletter or not. The second step is to figure out what kind of newsletter you want to send.
One of the biggest problems with e-mail newsletters is that they're often cluttered and unfocused because they're supporting every aspect of your business. Product news goes right next to PR stories; blog posts go next to a random event week; it's a mess.
The best way to help reduce the randomness of an e-mail newsletter is by keeping it to one particular topic. Instead of being about your company in general, maybe it's dedicated to one specific product or topic.
3. Balance your newsletter content to be 90% educational and 10% promotional.
Many e-mail newsletters only focus on promotion, and the approach is to generate sales. But, you have to understand that the newsletter that performs better has 90% educational content for the readers and only 10% promotional intent.
Don't be that company or individual who only focuses on only promotional newsletters. Instead, focus on sending your subscribers educational, relevant, timely information.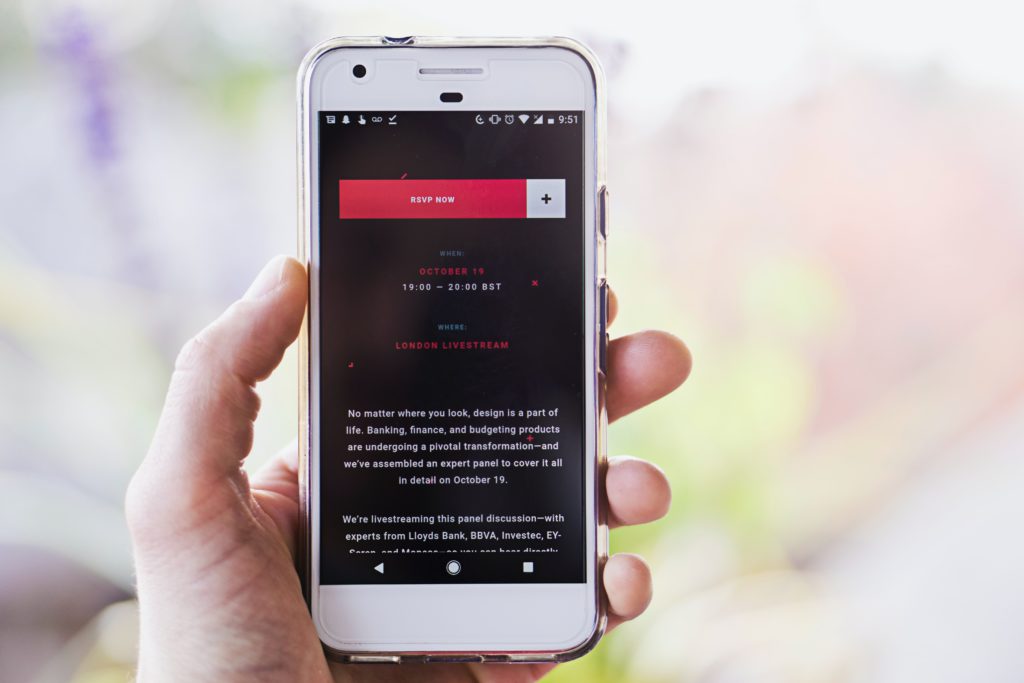 4. Set expectations on your "Subscribe" page.
Once you've figured out your newsletter's focus and content balance, make sure you're correctly communicating about them on your subscribe landing page.
Get specific. Tell potential subscribers exactly what will be in the newsletter, as well as how often they should expect to hear from you.
As a subscriber, wouldn't that be awesome? You'd go in with open eyes, knowing exactly who you'll be receiving e-mail from, what they'll be sending you, and how often they'll be sending it. As a marketer, having this information upfront will help diminish your unsubscribe and spam rates as well.
5. Get creative with e-mail subject lines.
E-mail subject lines are the essential thing in an e-mail newsletter. Even if your subscribers sign up for your e-mails, there's no guarantee that they will open your e-mails once they get them in their inbox. Many marketers try increasing familiarity with their subscribers by keeping the subject line the same each day, week, or month that they send it.
But let's face it, those subject lines get old for subscribers — and fast. Why? Because there's no incentive from the subject line to click on that specific e-mail right this instant. A better approach would be to try to have a different, creative, engaging subject line for each newsletter you send.
6. One specific call-to-action.
Okay, part of what makes a newsletter a newsletter is that you're featuring multiple pieces of content with multiple calls-to-action (CTAs). But, that doesn't mean you should let those CTAs share equal prominence.
Instead, let there be one specific CTA – just focused on the main thing you would like your subscribers to do. The rest of the CTAs should be "in-case-you-have-time" options. Whether it's simply to click through to see a blog post or to forward the e-mail to a friend, make it super simple for your subscribers to know what you want them to do or what's your motive behind that individual e-mail newsletter.
7. Please keep it simple.
Like we said before, a newsletter can quickly feel cluttered because of its nature. The best trick to make your newsletters look attractive and uncluttered is based on mainly two things: concise copy and enough white space in the design.
A concise copy is essential because you don't want your subscribers to hang out and read your e-mail all day. You want to direct them elsewhere (your website or blog, for instance) to consume the whole piece of content. Concise copy gives your subscribers a taste of your content, just enough that they want to click and learn more.
White space is key in e-mail newsletters because it helps visually alleviate the cluttered feel, and on mobile, it makes it much easier for people to click the right link.
8. Make sure to include alt text in images.
Given that visual content is incredibly important for your marketing activities, it'd make sense that you'd want to include them in your e-mails, right?
But e-mail's a little bit more than that. Most of the time, people don't include images, so you've got to make sure your images have one important component: alt text. Alt-text is the alternative text that appears when images aren't loaded in an e-mail. This is especially important if your CTAs are images. You want to make sure people are clicking even without the image enabled.
9. Make it easy for people to unsubscribe.
This seems kind of harmful advice, but it's key if you want to maintain an active, engaged subscriber list. Don't use weird language like "Alter your communication with us." Don't hide an unsubscribe button behind an image without alt text.
10. Test, test, test.
We know we just listed out nine things you should do to make sure you're doing e-mail newsletters right, but you've also got to find out what works for you and your company. Just like different cultures of people prefer different things, different groups of e-mail subscribers prefer different things.